Prof. Thomas Baaken and Sue Rossano present new publication on Entrepreneurship in Latin America at FUL 2016 in México
August 29, 2016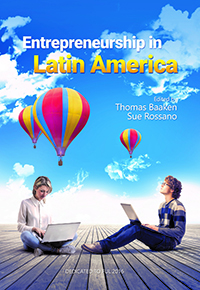 Germany is the invited Guest Nation at this year Book Fair FUL 2016, the 29th University Book Fair held at the Universidad Autónoma del Estado de Hidalgo (UAEH) one of Mexico's largest, from 26 August to 4 September 2016. Over 130,000 visitors are expected at FUL and will be exposed to German science and publications during the fair.

Prof Thomas Baaken and Sue Rossano presented and launched their new book edited on "Entrepreneurship in Latin America". Authors from six different countries; five of them from Latin American countries, such as Brazil, Chile, Colombia, Ecuador, and Mexico; and one from Germany offer a fresh overview on the new visions to foster an entrepreneurial education environment in developing countries.

The audience of FUL welcomed the new book and following the discussion on the topic the delegates of UAEH and attendees of FUL wished the book much success in order it can support entrepreneurship education and creating new entrepreneurs in Central and South America.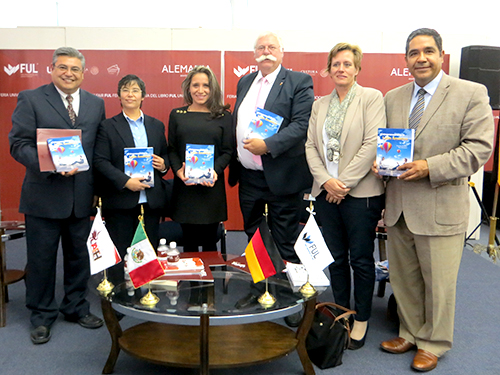 From left to right: David Rabling, Marisela Hidalgo (both UAEH), Sue Rossano, Dr. Thomas Baaken (both S2BMRC), Dr. Lydia Raesfeld (UAEH), Dr. Octavio Cabrera (UPQ)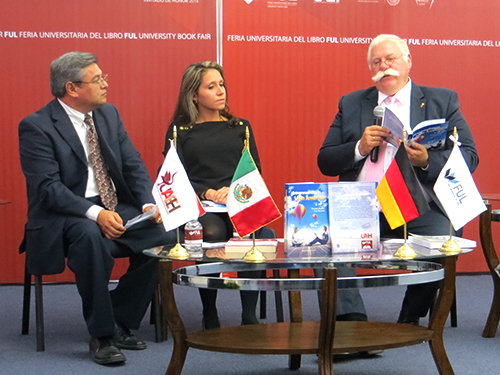 From left to right: David Rabling (UAEH), Sue Rossano, Dr. Thomas Baaken (both S2BMRC)