Welcome to Tomorrow´s Land!
December 06, 2016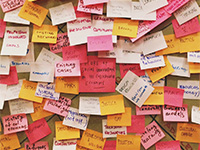 Copenhagen, 05.12.2016 – 06.12.2016

On December 5th and 6th 2016 an international consortium met for a kick-off meeting in Copenhagen for "Tomorrow´s Land" Erasmus+ project. Tomorrow's land is an intentional action by six European partners to design the future of social innovation in the collaborative economy. During the next 24 months, project partners will explore and map the topography of Tomorrow´s Land to empower future social innovators fully capable of influencing and contributing to the society development. The meeting included the participation of partners coming from Portugal, Italy, Latvia, Denmark and Germany.

The event was hosted by Danish partner Bespoke, a strategic foresight and design thinking firm based in Copenhagen. Together with Münster University of Applied Sciences (MUAS), represented by S2BMRC research associates Balzhan Orazbayeva and Sandra Hasanefendic, Nicolas Arroyo and Martin Dyrman, Bespoke representatives, introduced the outline of the first project intellectual output "Strategic Foresight". As part of the meeting Bespoke and MUAS conducted a creative workshop aiming to develop a better sense of the context and possibilities of a social innovation in collaborative economy. As a result of the workshop, the partners have co-created a scope wheel through brainstorming on topics related to the defined subject, which will be further utilized in the creative research process guided by Bespoke and MUAS to deliver a Strategic Foresight into the future of social innovation in the collaborative economy.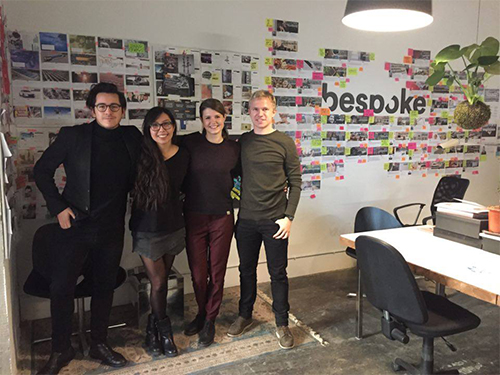 From left to the right: Nicolas Arroyo (Bespoke), Balzhan Orazbayeva (S2BMRC), Sandra Hasanefendic (S2BMRC), Martin Dyrman (Bespoke)