Clear The Path For Cooperating With Universities By Overcoming The Top Three Barriers
April 06, 2017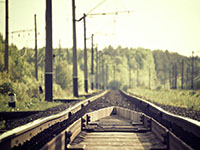 The largest study on university-business-cooperation, currently being undertaken by S2BMRC and partners for the European Commission, gives a deep dive analysis on the main barriers for businesses to collaborate with HEIs.






The main takeaways in respect to barriers are:


Universities and enterprises perceive each other's motivations differently, which can make joint efforts difficult to initiate.

Enterprises already cooperating with universities perceive barriers to be substantially less relevant.

The difference in perceived barriers between SMEs and large enterprises are not significant. This implies a similar approach taken by universities in initiating collaboration with enterprises.

For more information please read the article by Mihai Melonari, academic researcher at S2BMRC, on our UBC blog, LinkedIn or Twitter.