Prof. Thomas Baaken served as final judge at the 2017 Australian eChallenge France
May 11, 2017
Paris

Prof. Thomas Baaken, Managing Director of S2BMRC, served as final judge in the 2017 Australian eChallenge France in Paris. The pitch itself and the following celebration of the winners was held at the Australian Embassy in Paris.

The concept of the Australian eChallenge is created and powered by The University of Adelaide and run by the Entrepreneurship, Commercialisation and Innovation Centre (ECIC). Thomas Baaken holds an Adjunct position at ECIC as Adjunct Professor since 2008.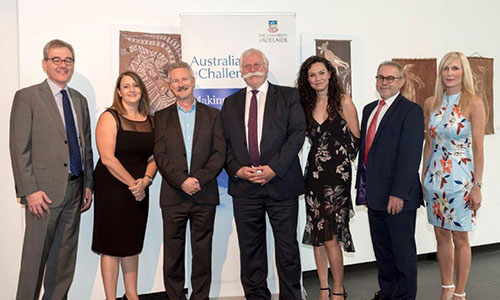 The Australian eChallenge France offers French students an opportunity to launch their entrepreneurial ventures globally using the Adelaide start-up springboard. The aim of the program is to assist students to develop new products and services that create innovative ways to engage in existing, emerging and new markets.

Over a 23-week period French teams are offered help in the form of a series of workshops and a mentor from the South Australian business community. To ensure participants have all necessary tools and are geared for success, The Australian eChallenge participants are given access to a specially designed online environment developed by the ECIC.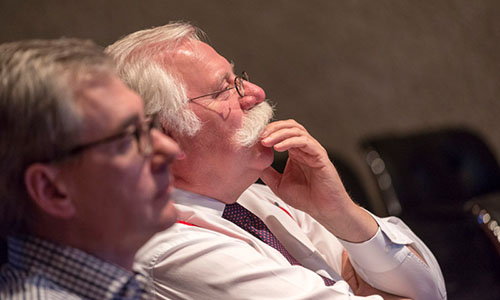 Prof. Thomas Baaken and Dr. Anton Jordaan
© Andrew McLeish

Each year the competition draws tremendous interest and support from sponsors, mentors and judges from the business community who are keen to promote innovation and new business talent.
Winners have been:

HEALTHY MIND - virtual dream therapy (EM Strasbourg Business School) Microsoft sponsored Special Price 20.000 €

UTT1 – VALTAT (Université de Technologie de Troyens), 1st price and WINNER 50.000 €

Get Cozy (EFAP, Paris), 2nd price 5.000 €

TAFARY (IPS-ISIACC Chalon de Champagne), 3rd price 2.000 €

Waki (Ècole Centrale de Lyon), also 3rd price 2.000 €


Click here to learn more about 2017 Australian eChallenge France, the judges and the finalists.
You can find more information also on the eChallenge website or the website of ECIC.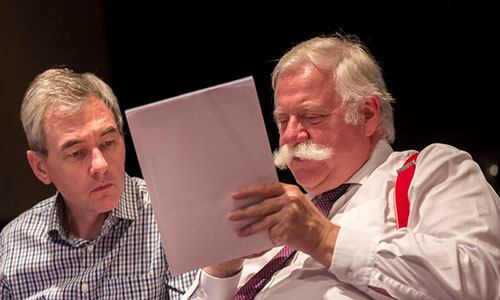 Prof. Thomas Baaken and Dr. Anton Jordaan
© Andrew McLeish