Validation Workshop for the project "University-Business Cooperation in Europe" at European Commission in Brussels, Belgium
September 15, 2017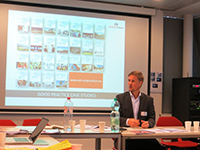 On the 15th of September the Science-to-Business Marketing Research Centre (S2BMRC) as the leading project partner for the study on University-Business Cooperation (UBC) in Europe: drivers, challenges, and opportunities (EAC/10/2015) by the DG Education & Culture of the European Commission successfully conducted a validation workshop in Brussels, Belgium.

During the meeting at the European Commission in Brussels the S2BMRC-Team (Prof. Dr. Thomas Baaken, Managing Director of the S2BMRC, Prof. Dr. Todd Davey, Project Director, Arno Meerman, Dr. Victoria Galán Muros (since May 2017 affiliated with OECD), and Balzhan Orazbayeva) presented the first draft of the final report of the project. The workshop was dedicated to the presenting the results, but also to receive feedback, suggestions and recommendations to improve and finalise the report.

The workshop delegates represented several DGs of EC (DG Education & Culture (EAG), DG Research & Innovation (RTD), DG Industry, Entrepreneurship & SME (GROW)) but also the project experts a/Prof. Markus Perkmann, PhD, Head of Innovation &Entrepreneurship at Imperial College Business School in London and Richard Wooley, PhD, from INGENIO in Valencia.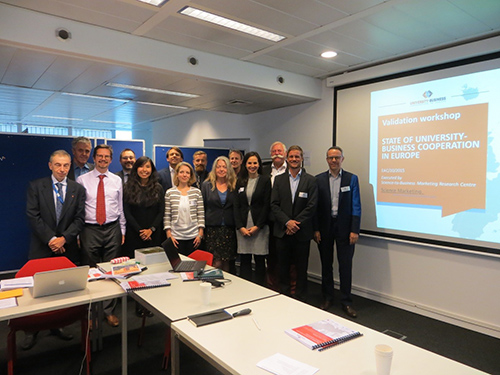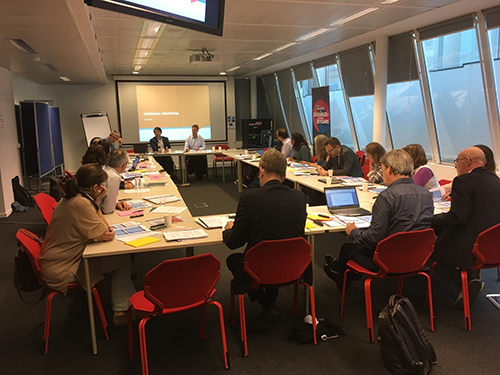 The database of 17,431 responses allows multiple analysis according to countries, type of Universities, scientific disciplines, target groups, type of UBC, et al. Thus the report has to focus on key aspects. Also the comparison of results of both studies (210/11 and 2016/17) allows valuable insights in UBC development over time in Europe.

Read more about the project