Science-to-Business Marketing Research Centre at ICERI 2017
November 17, 2017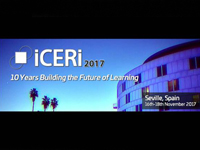 Seville

Arno Meerman (Director, Business Development) and André Perusso (Scientific Researcher) presented at one of the world's largest international education conferences. Taking place in Seville, Spain, ICERI 2017 had over 600 attendees from over 80 countries.

Arno Meerman provided insights into the latest research on University-Business Cooperation, specifically into the various ways universities can extract value out of the knowledge it has generated. In addition, Arno Meerman covered themes such as the Entrepreneurial and Engaged Universities and was twice assessed as best session speaker.

Andre Perusso presented on "A comprehensive active-based learning environment for management education: An evaluative study", where for an international audience he provided insights into learning environments and various learning approaches. Andre, also serving as track chair, also stressed the importance of using real-world learning experiences on management education.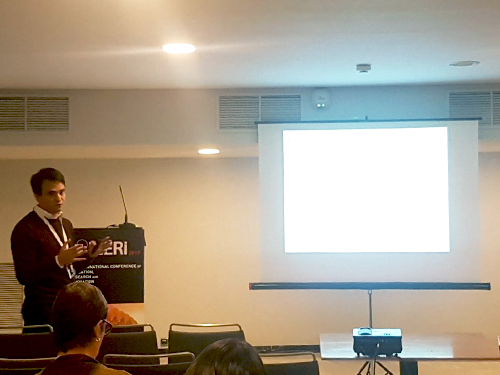 The following papers of the S2BMRC have been presented and published:

Baaken, T.; Alfert, C.; Meerman, A.
Comparison and Evaluation of Different Teaching and Learning Frameworks on the Potential of University-Business Cooperation Projects Involving Students

Melonari, M.; Meerman; A. Baaken T.
Valorization of Teaching and Research Activities: An Underdeveloped Field

Meerman, A.; Kliewe, T.
The World's First Entrepreneurial and Engaged University Accreditation

Perusso, A.
A Comprehensive Active-Based Learning Environment for Management Education: An Evaluative Study