Battling the Dragons Night – Student Innovation Challenge
November 23, 2017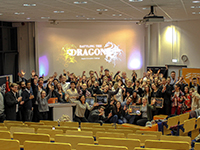 On November 23rd 2017, we had the battling night between dragons and students. This 2017 edition of Battling the Dragons, a concept developed by Prof Thorsten Kliewe, Lina Landinez and Luiza Leorato, hosted 20 masters and 27 bachelor students battling their innovative ideas against 5 experienced business dragons.

Masters students pitched business ideas with an economic focus. Flamingo, Ring Ring, CommUNIty, Coflat and MusicMatch enticed the battle. The dragons chose CoFlat, an app idea to match flat shares to possible flatmates, as their most favourite idea. Flamingo proposes to develop silicone socks to prevent and treat blisters, idea that hasn't been created in a fashionable way for women and men yet, and was awarded with the Fire Audience Award.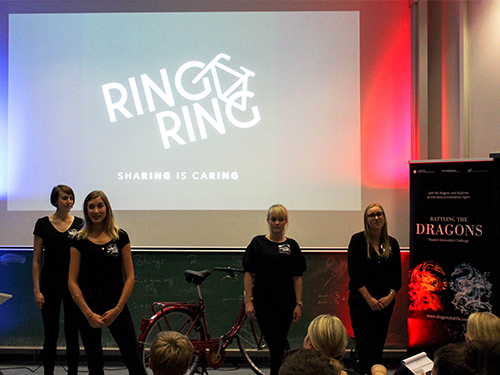 Bachelors students, who focused on Wasser 3.0 a water technology developed by Koblenz-Landau University (www.wasserdreinull.com), created ideas with a sustainable and social impact. Those ideas were Empow(d)ered, Leaf Pure, Waterspring, Aquapod, EcoRoom and Save Our Water. In this case, LeafPure and Waterspring shared the Dragons Award, and LeafPure was the audience favorite.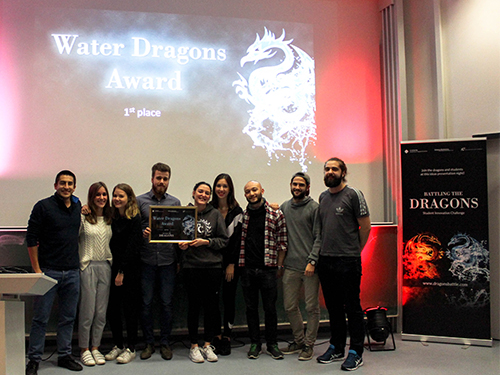 Battling the Dragons, an event inspired by the famous TV show Dragon's Den, aims to train students in entrepreneurial thinking and acting. The methodology to achieve that, iC3, was used in both masters and bachelor semester courses at the Münster Business School.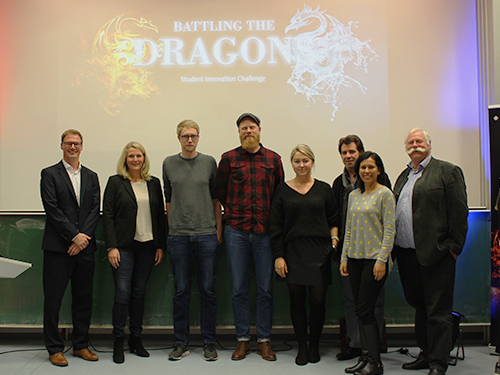 This successful approach to student entrepreneurship will be extended to other faculties and universities in the near future. Stay tuned with us and follow our new battles! Help us in supporting students in their quest to innovation and entrepreneurship.

More information about Battling the Dragons at www.dragonsbattle.com

More impressions of the Battle here.

Follow Battling the Dragon on Facenook for upcoming events: facebook.com/battlingthedragons