Competencies Students gain working in UBC Projects for Companies
December 06, 2017
Nikolaus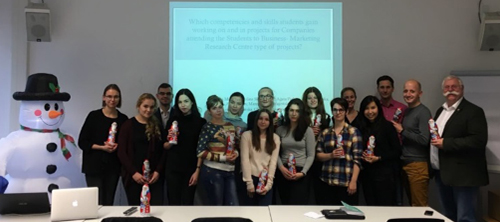 Prof. Snowman (left) and Prof. Baaken (right) provided feed back and distributed a Nikolaus as a gift.

The cooperation of Münster School of Business (MSB) and Cracow University of Economics (EUK) in Poland in its 28th year is living. University-Business Cooparation (UBC) is one of the joint topics of this cooperation.

From 1st to 6th of Dec 10 Master students from Uniwersytet Ekonomiczny w Krakowie (UEK) visited MSB to work on a joint project referring to "Competencies students gain working in UBC Projects for Companies". The Science-to-Business Marketing Research Centre (S2BMRC) of Münster University of Applied Sciences (MUAS) developed together with UEK innovative teaching and learning concepts involving studeten into UBC projects:

Case Studies on Teachers' and Students' roles in University - Business Collaboration.

The project didicated to the visitors was analysing the competencies snowballing (!) the knowledge base of project attendees. The research findings provid evident that the follwing competencies and skills are substatially growing in those projects:
Problem-solving, interpersonal communication, oral communication, decision-making, planning and organising, time management, result orientation, flexibility/adaptability, self-motivation.
Those measured findings will lead the research cooperation to a new joint project.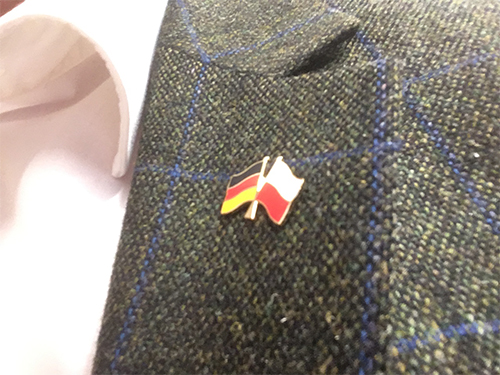 German-Polish Partnership.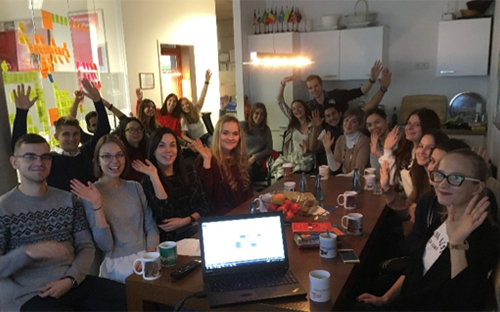 Working and celebrating – students from 2 universities and 8 different countries.

Link: Chair of Management at Uniwersytet Ekonomiczny w Krakowie.