Findings from the Largest Study on University-Business Cooperation in Europe Launched in Brussels
December 15, 2017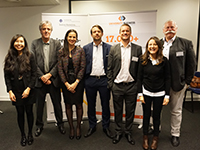 On 14-15 December, 2017, more than 100 experts and stakeholders meet in Brussels to present and discuss the findings and conclusions from the largest study on the State of University-Business Cooperation (UBC) in Europe. The Project Team of Science-to-Business Marketing Research Centre (S2BMRC) as the leading project partner for the study on University-business cooperation in Europe: drivers, challenges, and opportunities (EAC/10/2015) by the DG Education & Culture were invited by the European Commission in Brussels, Belgium.

Across European regions, various activities exist to promote the cooperation among universities and businesses. However, substantial variations remain between different regions, countries and institutions, in whether and how UBC is understood, accepted and supported. To address these variations and get a profound understanding of the state of UBC, the international study was launched in 33 countries with an aim to learn: what is the state of play of a wide range of UBC activities in the different regions?

The study found that research cooperation (cooperation in R&D, consulting to business, mobility of staff) is the most prevalent UBC activity in most HEI faculties as well as industry sectors. However, HEIs and business in Europe also cooperate in the areas of education (curriculum co-design, curriculum co-delivery, mobility of students, dual education programmes, lifelong learning), valorisation (commercialisation of R&D, academic entrepreneurship, student entrepreneurship) and management (governance, shared resources, university support). Nevertheless, there remains a lack of awareness of all the ways in which university and business cooperate and how they interrelate especially in respect to lesser known research (professional mobility) and education activities (curriculum design and delivery, lifelong learning and dual study programmes) as well as valorisation and management cooperation.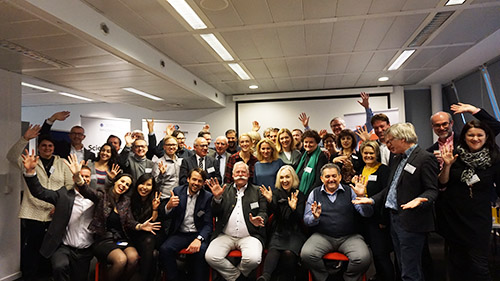 The 'academic collaborator' typically initiated their own cooperation with business and they cooperate with more than 2 businesses, who are regional or national and either medium or large in size. Their biggest motivations for cooperation is to cooperate with business for research outcomes more so than promotion and reputation in the university (although this could be improved). Overwhelmingly, their cooperation is best facilitated through trust and mutually beneficial relationships with business. The academic collaborator is likely to have worked in business for a (any) period of time and will increase their cooperation with each year of experience they have with it. They work at larger universities, which are most likely applied sciences universities or technical universities although older HEIs tend to have a research focus and younger HEIs, a focus on cooperation in education. These HEI also tend to have more localized partnerships with business.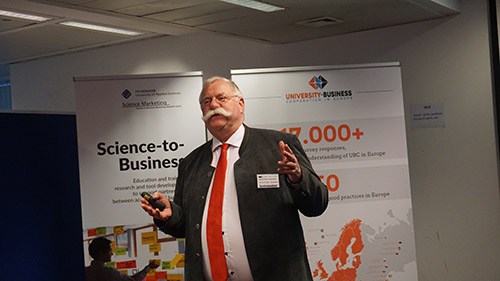 The 'business collaborator' typically cooperates with less than 5 HEIs, mostly in their region or country and are most typically traditional universities or polytechnics. They tend to cooperate primarily in research, however cooperate with their academic partners in more than one way indicating that it tends to be a relationship with the academic partner rather than a one-off transaction. Their biggest motivations for cooperation is to support their innovation efforts, particularly with a longer-term perspective, which is supported by external funding. The business collaborator perceives cultural differences to be the largest barriers to UBC, particularly differing motivations and lack of business experience in HEIs as well as differing time horizons. As the business gets older, they are more likely to cooperate with industry at higher levels especially in education and as they get larger, more likely to increase cooperation in more long-term cooperation areas such as education and management.

Besides the presentation of the study results, the consortium has also shared the lessons learned from 52 leading examples of universities engaging with employers, business innovators and societal stakeholders. In addition the partners from over 20 countries have presented their national results, including representation from: Austria, Bulgaria, Croatia, Cyprus, Czech Republic, Denmark, Finland, Former Yugoslav Republic of Macedonia, Germany, Hungary, Iceland, Ireland, Italy, Malta, Netherlands, Norway, Poland, Portugal, Romania, Slovakia, Spain, Sweden, Turkey and the United Kingdom.

The project team was represented by the following 6 team members:

• Prof. Dr. Todd Davey, Director International Studies at S2BMRC and Project Leader of the Study
• Arno Meerman, Director Business Development S2BMRC and CEO of UIIN
• Dr. Victoria Galan-Muros, former S2BMRC now Policy Officer at OECD
• Prof. Dr. Thomas Baaken, Managing Director of S2BMRC
• Balzhan Orazbayeva, researcher at S2BMRC
• Maria Paula Troutt, international Visitor at S2BMRC