S2BMRC presented the results of its recent study at the 10th European University-Business Forum in Sofia, Bulgaria
February 23, 2018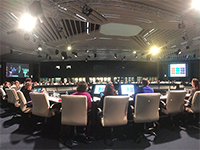 Science-to-Business Marketing Research Centre represented by Prof. Dr. Todd Davey and Balzhan Orazbayeva attended the 10th University-Business Forum this time held in Bulgaria. On 22-23 February 2018 multiple stakeholders from academia and business sector gathered together in the National Palace of Culture in Sofia to share good practices as well as to exchange experiences and ideas. The event was organised in partnership with the Bulgarian Ministry of Education and Science and the Bulgarian Industrial Association and is part of the framework of the Bulgarian Presidency of the Council of the European Union.

The main topic of the forum was the 'University-Business Cooperation - A Partnership for Modernisation and Growth' that looked at the specificities and priorities of the country and the region. The participants have discussed how modernisation and growth can be supported through more effective linkages and interactions between higher education institutions and business.

In his keynote 'The state of University Business Cooperation in Europe – main findings and recommendations from a major European Study', Prof. Dr. Todd Davey presented the results of the study with a specific focus given on the Bulgarian national context.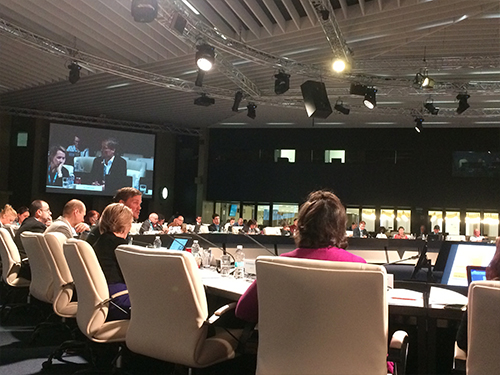 The European Commission has contracted a major study on the state of University-Business Cooperation in Europe with the Science-to-Business Marketing Research Centre. The study consisted of interviews with key stakeholders, an extensive literature review, the development of 52 case studies and the conduction of a major survey (separate questionnaires for HEIs and businesses). In total, 17.431 completed questionnaires were collected (with 14.318 HEI questionnaires and 3.113 from businesses).

Findings from the Largest Study on University-Business Cooperation in Europe Launched in Brussels

Validation Workshop for the project "University-Business Cooperation in Europe" at European Commission in Brussels, Belgium

S2BMRC presented first results of its study on UBC in Europe on the 7th European University-Business Forum