Champions of Change gathered together in Liverpool to design their own Tomorrow's Land journey
March 19, 2018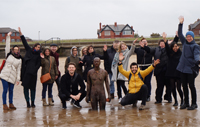 Liverpool, 12.03.2018-16.03.2018

During March 2018, Science-to-Business Marketing Research Centre, as a part of the international consortium of the Tomorrow's Land project lead by Regenerus, hosted changemakers from across Europe and the Liverpool City region at the Champions of Change workshop, where over five days partners have been inviting educators to experiment with Tomorrow's Land learning approaches and resources.

Balzhan Orazbayeva, who was leading the research process of the project together with partners from Bespoke in Copenhagen, could finally experience the application of the knowledge and insights created as part of the creative research. The intellectual output of this process – Strategic Foresight Report – set a basis for designing and creating an online Tomorrow's Land course.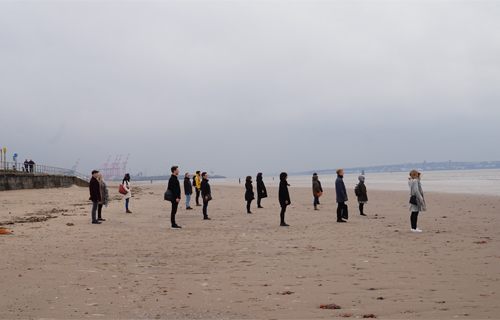 Picture taken by Martin Dyrman

In Liverpool partners have been actively engaging educators, policy-makers, entrepreneurs and community leaders from six European countries in an interactive five-days workshop aiming to make use of the learning resources developed and build a community of facilitators supporting online Tomorrow's Land journey. Science-to-Business Marketing Research Centre has been represented by Carina Alfert who participated in the workshop and joined the team of the Champions of Change from Portugal, UK, Denmark, Latvia and Italy.

What's next – Tomorrow's Land MOOC

The beta (test) version of the Tomorrow's Land MOOC (Massive Open Online Course) is now up and running. It aims at offering a learning approach which combines theory, inspiration, practice, self-reflection and discussion, and is designed as a journey to the future. Walking through seven inspiring paths pioneers will gain a new perspective on the future, and practice new skills while developing their social innovation idea.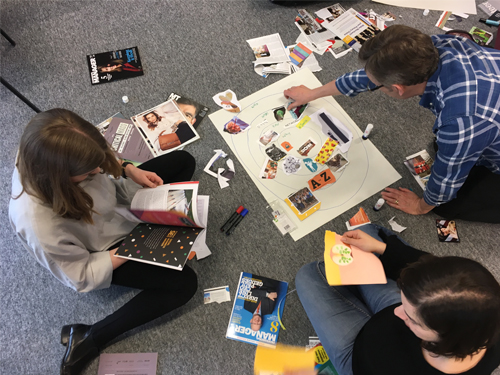 Two introductory paths to help prepare for the journey.

Five paths dedicated to exploring a specific aspect or competence that social innovators need to have in their backpack:

- Creative Thinker: Switch on your creativity
- Implementer Path: Understand the wider context
- Connector Path: Build relationships
- Catalyst for Change: Lead with servant approach
- Techie: Be collaborative, be digital

We invite you to help us on our journey, collaborate with us, engage future social innovators, encourage them to register on the beta version of the MOOC, gather your own group of learners and support them on their digital learning journey to Tomorrow's Land.




To complement the digital learning resources, why not also facilitate creative thinking spaces for pioneers to work together to strengthen their knowledge, skills and competences. We also offer a Facilitator Guide to inspire you, a collection of ideas which you can draw upon and adapt to suit your audience. The guide is designed to work alongside the MOOClet, which guides you through the MOOC content in a printable format.

Experiment with Tomorrow's Land learning paths to help future social innovators to embark on a journey which will foster the adoption a new mindset to design, refine and implement their social innovation idea.

Cover picture taken by Martin Dyrman