S2BMRC contracted a cooperation with mediaLAB Amsterdam
April 25, 2018
Amsterdam, 25.4.2018

The Co.Creation.Lab of S2BMRC will be officially supported by MediaLAB Amsterdam. MediaLAB Amsterdam is an organisation that creates, further develops, improves, validates and launches tools for Business Model Development and for Design Thinking tasks.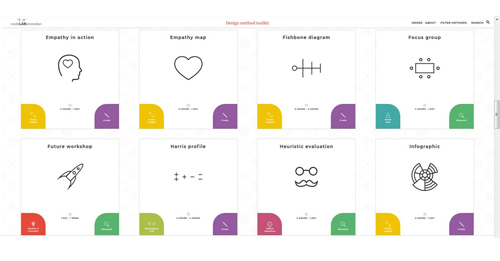 All those tools are now available for users of the Co.Creation.Lab of FH Münster in two ways and options:

1. Ten sets of each Toolkit are stored in the drawers in the lab. Users can access those hard copy boxes and work with them directly.
2. The tools are also available and accessible as an Online Tool Box.
45 Tools in Business Method Toolkit
60 Tools in Design Thinking Toolkit

S2BMRC will contribute to both Toolkits by creating new card of those tools which are dominantly used or even created in its Research Centre.

MediaLAB Amsterdam conducts applied research together with partners from the creative industries and education. At the core, the focus of all research projects is the digital transformation of society. It is a part of a Research Centre of the Faculty of Digital Media & Creative Industries of Amsterdam University of Applied Sciences. "Learners" work in multidisciplinary teams guided by experts from industry and the University. Those experts are a mix of designers, programmers, social/digital media experts, researchers, copywriters and storytellers. In one semester a team develops a working prototype in co-creation with an industry partner.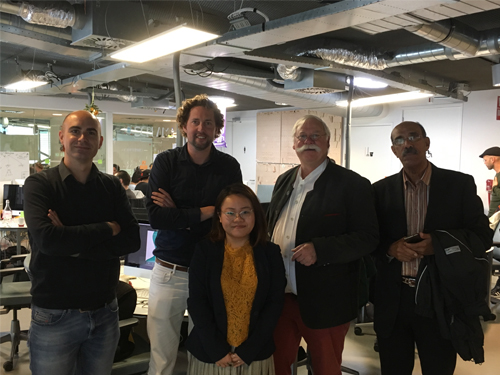 From left: Gijs Gootjes, Marco Van Hout (MediaLAB); Choiwai Maggie Chak, Thomas Baaken (S2BMRC); Rubén Bancrofft (CUJAE, Havana)


Also S2BMRC will participate in the train-the-trainer session organised by Digital Society School in June in Amsterdam and S2BMRC will organise the global goal Jam session in Münster in September 2018.
We are very much looking forward to working with our new Dutch partner and its great team in Design Thinking.

MediaLAB manual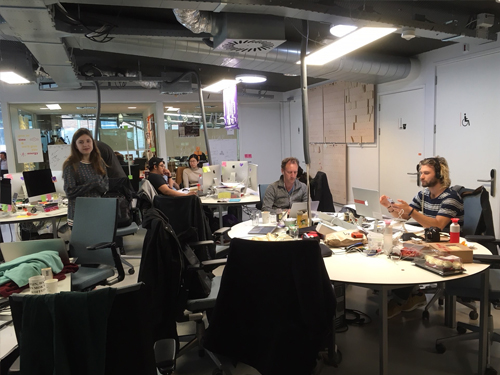 The mediaLABamsterdam's athmosphere