S2BMRC Team Member supports the annual spring conference of the ECCA, in Prague.
May 23, 2018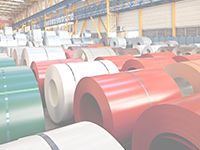 Prague

The annual spring conference of the ECCA in Prague was supported by the presentation of Dr. Christian Junker, showing the latest results of new market options for coil coated material. The innovative procedure with prepainted metal bears a lot of disruptive potential in the white goods and construction industry.

Furthermore the study proposes future applications in electric charging stations for e-mobility, autonomous industrial vehicles or photocatalytical surfaces in medical care. The study was performed with students from the winter semester 2017/2018 via web research and 38 qualitative interviews. The successful knowledge transfer from scientific results to industrial application and impact was confirmed by the attending material manufacturers. In parallel students practiced to integrate and apply their theoretical knowledge and to enhance their international team experience, transfer- and project management skills.