Innovation Sprint – accelerating UBC through innovative solutions
May 18, 2018
Münster

As strengthening university-business collaboration (UBC) is one of the main goals of the S2BMRC, we are always improving our teaching methodologies. In this opportunity, Prof. Dr. Thorsten Kliewe has implemented the Innovation Sprint at the MB, inspired by the Google Design Sprint*. The aim is to bring students closer to regional companies that are facing specific challenges in the area of innovation. Sprints are especially useful to reach clearly defined goals and gain key insights in a very short time.

We have run two sprints this semester with the participation of 20 students from the Innovation Management class as part of the Master of International Marketing and Sales. In the first sprint, students were divided into two teams –blue and red- and had to compete again each other to create and deliver their ideas in only 6 hours. The challenge was to create a marketing concept for Kurago Biotek Deutschland GmbH, a Mexican-German joint venture that is planning to enter the German market with probiotic gel and smoothies (Kurago Biotek).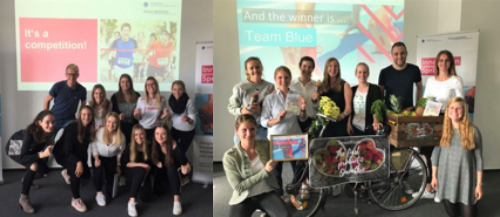 Teams red and blue at the Kurago Innovation Sprint 2018


In the second sprint, students worked during 6 hours in teams of four to design a framework of a potential innovation programs to be developed at the company Wessling GmbH, an efficient family-owned company that stands for excellent high-quality lab analysis and technical engineering consultancy services (Wessling Group).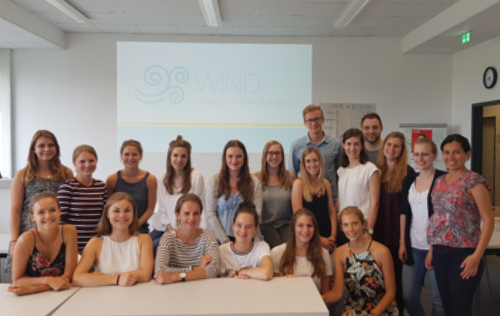 Teams at the Wessling Innovation Sprint 2018

The benefits were evident. Companies value the quick and fresh ideas from the students and background information and data that were made available. Students benefited from the opportunity to apply their knowledge together with reinforcement of skills like decision making with limited information, analytical skills, work under pressure and solving a current business issue. For both, it represents an opportunity to show how university and businesses can work together in an efficient way.

*Sources used: Design Print Kit