Professor Baaken appointed expert for the "International Research Marketing for Germany" by the Federal Ministry of Education and Research
July 28, 2015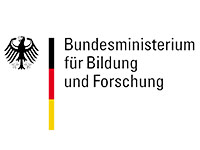 The Federal Ministry of Education and Research (BMBF) plans to intensify and refine its activities in the field of international research marketing. The development of the new strategy and its implementation shell be supported by a strategic expert group. Global competitiveness and an international appeal are central characteristics of a strong research location like Germany.

A "consortium research marketing" consisting of DAAD (Deutscher Akademischer Austauschdienst), AvH (Alexander von Humboldt-Stiftung), DFG (Deutsche Forschungsgemeinschaft) and FhG (Fraunhofer Gesellschaft) will run the "International Research Marketing 2016 – 2020" campaign: https://www.bmbf.de/de/initiative-research-in-germany-land-of-ideas-266.html

Because of his vast expertise, Professor Baaken has been appointed as a member of the strategic expert group. The group will assist the BMBF with the development of the research marketing concept of the Federal Republic of Germany. The BMBF promotes international research marketing activities, in order to increase the international awareness and image of research in Germany.