Sue Rossano delivers successful Workshop on Integration of real life projects into the teaching context at the coneeect Symposium in Berlin
September 11, 2015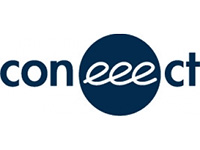 S2B Workshop delivered to coneeect Symposium Berlin on "How does the integration of real-life projects into the teaching context contribute to entrepreneurship education?"

Participants from across Europe joined the workshop conducted by Sue Rossano to introduce and discuss the topic of integrating real life projects into the teaching context. Special emphasis was put on the role of lecturers and trainers in the teaching environment. Do lecturers need new competences too? Is collaboration taught among students in entrepreneurship education?

At Münster University of Applied Sciences (MUAS) Entrepreneurship is about entrepreneurial thinking and acting rather on founding a business. The objective of projects with Industry is to offer students real-life experiences in a real business case setting. Students are given the responsibility for project deliveries fitting the expectations of real companies.

The main results of the workshop were:


Developing entrepreneurial thinking and acting among young people requires the provision of an educational environment that supports risk-calculating, creativity, and collaborative learning.


The challenges / tasks of real business provide an opportunity for entrepreneurial training, acting as catalysts of creative and problem-solving skills.


Real-life projects at FH Münster allow for the creation of networks with experienced entrepreneurs. Integrating them into the education process is a critical mechanism for communicating what entrepreneurship and the real world of work is all about.


Educators need entrepreneurial competences to approach to real companies and create trustful networks of learning.

For additional information please visit:

Coneeect | Workshop Description | S2BRMC