Key note at launch of the new Institute of Coventry University: "International Centre for Transformational Entrepreneurship"
December 01, 2015
S2BMRC's partner in Coventry, Coventry University, launched a new and innovative "International Centre for Transformational Entrepreneurship (ICTE)". Transformational in the context aims to entrepreneurial initiatives and activities which have a substantial impact on society and/or businesses; the potential to change the world.

Professor Gideon Maas, the Director of ICTE invited Professor Baaken to his key note speech on "The role of SMEs in socio-economic future growth and their potential for UBC".
"It was great to have Thomas as a distinguished European expert in UBC to talk to the audience during the launch event. We are looking forward to deepening our cooperation on joint PhDs and EC projects." announced Gideon Maas.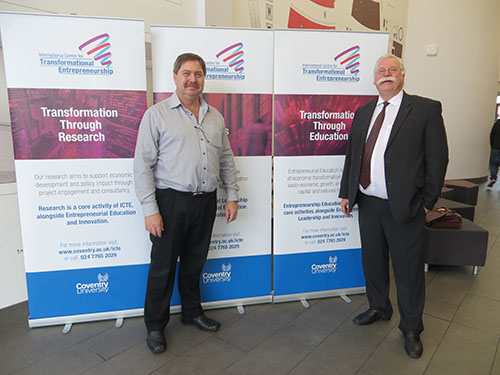 Prof. Dr. Gideon Maas, ICT and Prof. Dr. Thomas Baaken, S2BMRC

After the session Professor Baaken served as faculty in a Doctoral Workshop on Transformational Entrepreneurship and discussed issues on the topic.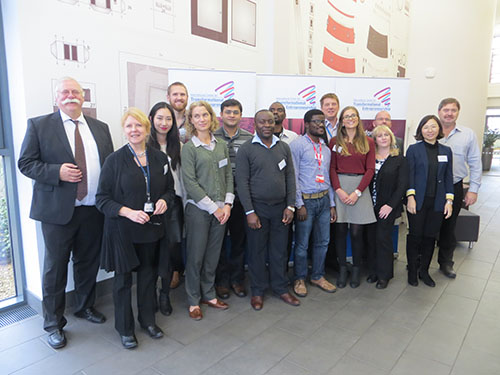 The Doctoral Symposium on "Transformational Entrepreneurship" at Coventry