6. Joint PhD Workshop with VU Vrije Universiteit Amsterdam hosted at MUAS
November 27, 2015
The 6th joint PhD Workshop of the Science-to-Business Marketing Research Center S2BMRC together with VU Vrije Universiteit Amsterdam took place in Münster.

For the first, the new PhD Research Canvas was presented (developed by Sue Rossano & David Serbin) and applied during the PhD Workshop. All the attendees and the faculty experienced a new way to interactively discuss the PhD projects. It turned out that this instrument was highly appreciated but also well performing in terms of outcomes and findings. Sue Rossano and David Serbin are invited to Amsterdam to present the canvas in other PhD and Master seminars.

The workshop was enhanced by a special guest, Prof. Dr. José Manuel Saiz Álvarez, Director Académico del Doctorado of the University of Nebrija, Madrid, Spain. Prof. Saiz has supervised more than 50 PhD students in his academic career and was providing advice of high value.

The next joined PhD workshop, in Spring 2016, will take place in Amsterdam and will be attached to the PhD defense of Victoria Galán Muros from the S2BMRC.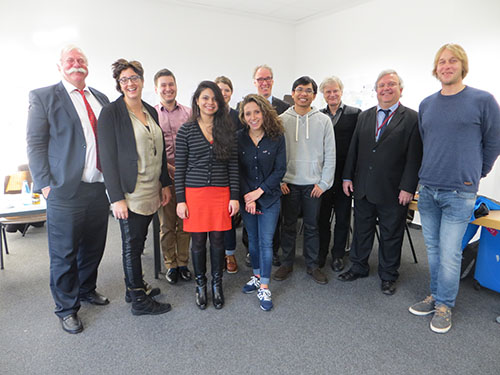 Prof. Thomas Baaken from FH Münster, Prof. Dr. Dirk Kiso (Dean of Münster School of Business), Prof. Peter van der Sijde and Assoc. Prof. Ingrid Wakkee both from VU and Prof. José Manuel Saiz from Nebrija together with the PHD Candidates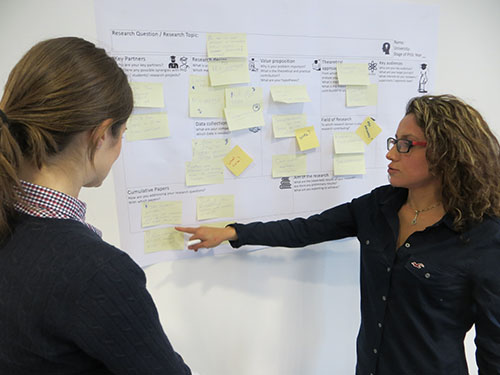 Sue Rossano explaining the newly developed PhD Research Canvas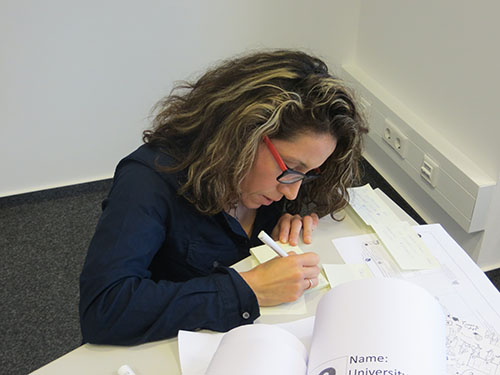 Sue Rossano working on the PHD Research Canvas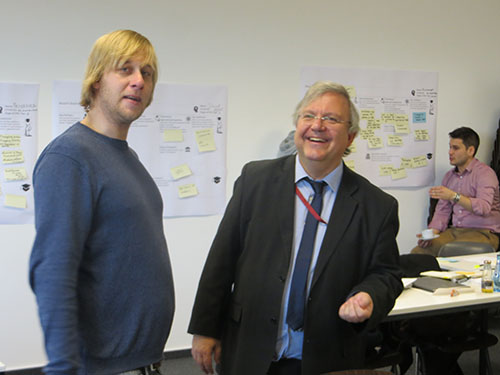 David Serbin & Prof. Dr. José Manuel Saiz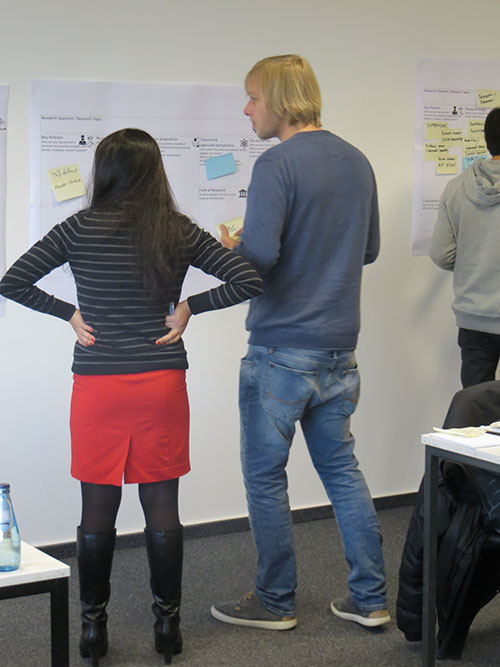 Discussing the PHD Research Canvas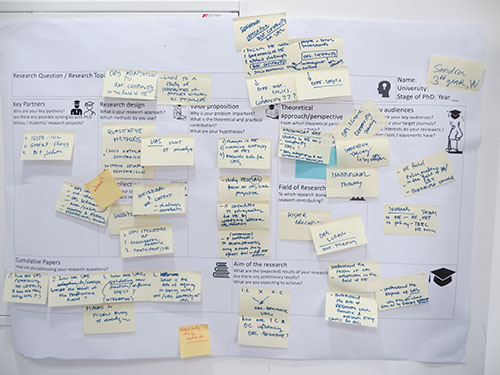 The Results of the PHD Workshop