Mexican researcher visiting S2BMRC for 4 months
March 01, 2016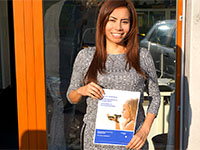 Claudia Olvera from Tulancingo, México, is visiting the Science-to-Business Marketing Research Centre at Münster University of Applied Sciences from March 1st to June 30th.

Claudia completed her study program at University of Barcelona in "Innovation and Entrepreneurship". Subsequently she gained academic and Business Consultancy experience at the Universidad de las Américas (UDLAP) at Puebla, México. Claudia received a grant from the Council of Science and Technology of México (CONACYT) and is currently doing her PHD on University-Business Collaboration at Polytechnic University of Catalonia, Barcelona Spain, supervised by Victoria Galan-Muros from S2BMRC. Thus her intentions are focused on the actual projects of S2BMRC, such as the recently contracted EC project "The state of University-Business Cooperation in Europe II" for DG Education & Culture in Brussels.

Asked about her expectations Claudia says: "I believe that be part of "The state of University-Business Cooperation in Europe"-project is by far the best way to accomplish a deep knowledge in science marketing specially now in the beginning of my doctoral studies and this experience will offer an extraordinary opportunity to me to achieve my aspirations, perfect my skills and learn in one of the most recognised University-Business Marketing Research Centers in Europe. I am very much looking forward to working with this experienced team."

The team itself is looking forward to working with Claudia.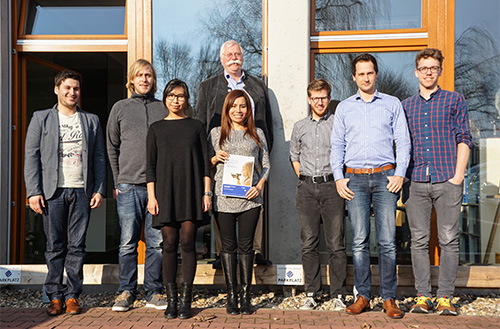 from left to right: Mihai Melonari, David Serbin, Balzhan Orazbayeva, Prof. Dr. Thomas Baaken, Claudia Olvera, Bas Takens, Dr. Christian Junker, Maurizio Nientiedt