7. Joint PhD Workshop S2BMRC and VU Vrije Universiteit Amsterdam
March 31, 2016
Amsterdam

The 7th joint 2-days PhD Workshop of the Science-to-Business Marketing Research Center S2BMRC together with VU Vrije Universiteit Amsterdam took place in Amsterdam including the formal and public defense of Victoria Galán-Muros of her dissertation.

Focus of the workshop consisted of a presentation and discussion by Dr. Iina Hellsten, of Finland, affiliated with VU on the use of semantic networks in the field of the construction of interdisciplinary. Dr. Hellsten together with Prof. Loet Leidesdorff from University of Amsterdam developed a model and approach on measuring interdisciplinary over time. The potential of this approach to apply it to the field of UBC and Science-to-Business Marketing was discussed and elaborated.

A second part consisted of the public defense of Victoria Galán-Muros' dissertation, the last step for earning her PhD title. The workshop was empowered by faculty and staff members of the Department of Social Sciences of VU.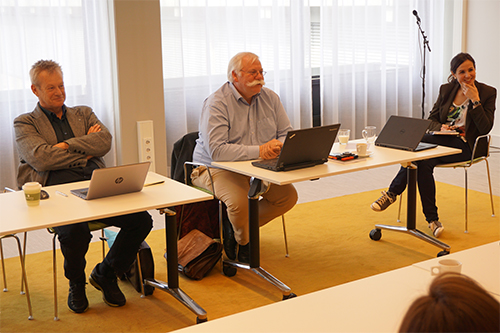 Prof. Thomas Baaken Victoria Galán-Muros from FH Münster (middle & right)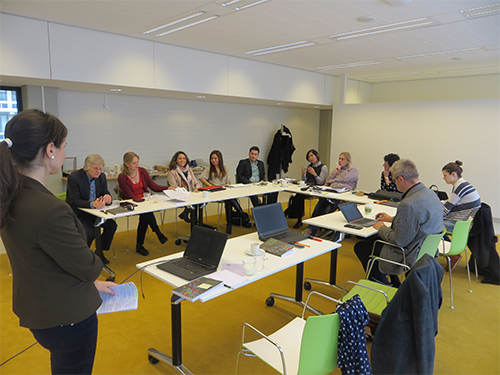 The PhD students discussing current topics on UBC and Science-to-Business Marketing